By Lori Ann King
Come Back Strong
Memoir/Self-Help
What if you went to sleep one night and discovered your whole life had changed when you awoke the next morning? This is what happened to Lori Ann King when she went into surgery expecting one result, but was faced with an entirely different reality – one that has had a lasting impact on her life.
Lori discusses how she has taken responsibility and asserted control over her life to "Come Back Strong" after having to deal with the realities of surgical menopause, which was triggered after she had a full hysterectomy and oophorectomy (e.g. the surgical removal of the ovaries) at the age of 43. The book is full of practical tips for readers to release weight, reduce stress, improve emotional health and make positive lifestyle changes – all of which will help them not only manage their menopause, but also create habits that strengthen their mind, body and emotions. Bottom line, women of all ages will find Lori's insights to be empowering, whether they are going through hormone transitions or facing other challenges in life.
Join my 5-Step Balanced Wellness Program
1. GET 10 TIPS
Healthy lifestyle tips
Up-to-date info about new book releases,
And more
All delivered straight to your inbox.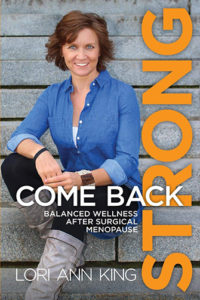 2. BUY THE BOOK
Choose your perspective. Embrace your passion. Discover your purpose. Listen to your heart. Create a life you choose. Come Back Strong.
3. TAKE THE COURSE
All my best menopause tips for a healthy mind, body and spirit in a bite-size online self-paced course.
4. HOST A BOOK CLUB
A guide with thoughtful questions to help you facilitate your group discussion. Or, use them to reflect on the reading experience on your own.
5. WORK WITH US
We help people, just like you, look better, feel better, and earn more money too! It's all about the art of wellbeing. Contact us today.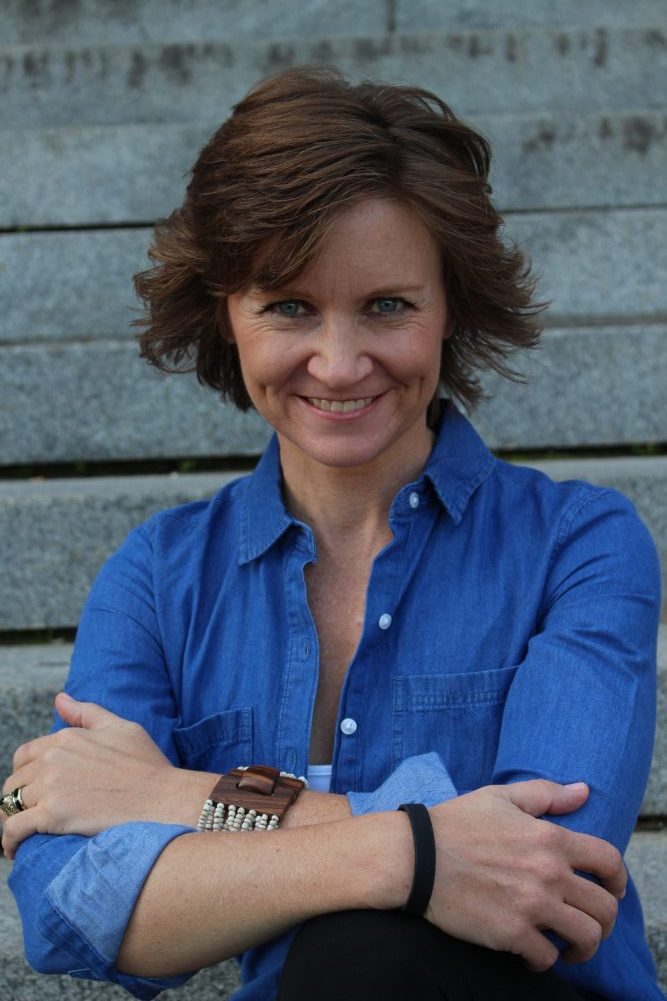 Best Selling Author
Lori Ann King
Lori Ann King is on a mission to inspire you to live a life of true health, love, laughter, and freedom. She is the Amazon best-selling author of Come Back Strong, Balanced Wellness after Surgical Menopause and a two-time contributor to Chicken Soup For the Soul series. 
 Lori has an undergraduate degree in Recreation from Western State College of Colorado and an advanced certificate in Information Management from Syracuse University. 
When she's not writing or coaching, you'll find her with her husband Jim on their bikes, paddleboards, kayaks, or in the gym.
An extraordinary story by an extraordinary woman. Lori's book cuts through the esoteric nonsense about 'bouncing back' or 'hanging in there,' and gives you beautiful, step-by-step process not just to come back, but to live a life of wonder and explode your potential.
– Mark Januszewski
Author, Speaker, Business Trainer
We finally have a book that tells the truth: surgery is difficult and the changes to your body can be intense. Lori's story is filled with helpful tips as she teaches us what doctors forget to mention: the road back to health may be long, but you can Come Back Strong. I appreciate the insights, medical advice and research in this book.
– Holly Winter
Author, Teacher
Come Back Strong is a gift to all women. It gives voice to so many who've been suffering silently for far too long. Lori Ann King's journey reveals practical yet powerful techniques that will help you overcome regardless of your personal struggle. Her strength and compassion are an inspiration to us all.
– Theresa Widmann
Owner, Anahata Yoga