By Lori Ann King
Come Back Strong,
Balanced Wellness After Surgical Menopause,
Book by Lori Ann King
Life Lessons from Surgical Menopause, The Ultimate Comeback and Healing Journey for Women
Prefer to buy from Amazon? That's ok, too!
Imagine if you went to sleep one night and discovered your whole life had changed when you awoke the next morning. That happened to Lori Ann King when she went into surgery expecting one result but was faced with an entirely different reality – one that had a lasting impact on her life as she was dropped into full-onset surgical menopause, which she quickly learned was not your typical menopause.
Lori has a keen understanding of the mind-body component involved in the healing journey. For the reader who is willing to be "captain of her own ship," the implications here are nothing less than profound.
– Carolyn Rabiner, L.Ac, Dipl. C.H.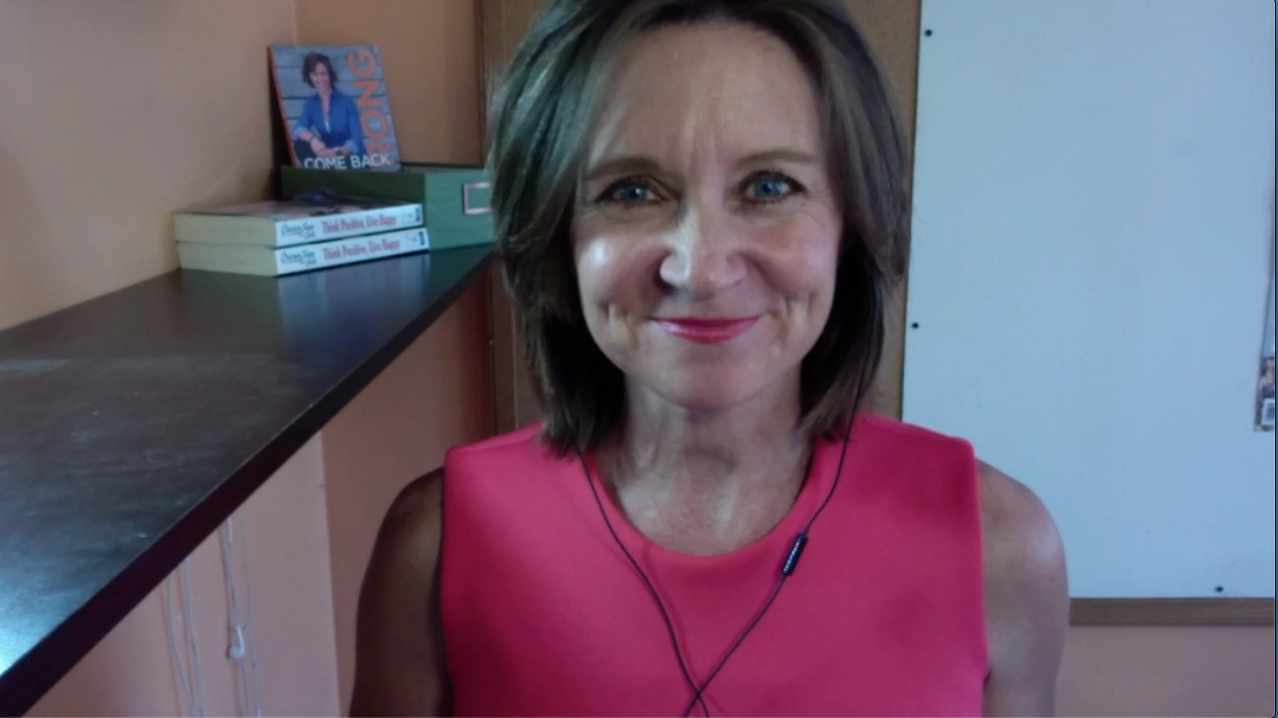 If you are reading Come Back Strong with your book club, please contact Lori with the date, time, and zoom link for your book club meeting because Lori wants to crash into some of them!
Real, raw, informative.
Lori has created a book that is such a gift for woman who have gone through surgical menopause. You get a real sense of the struggle and accomplishments that can happen during this time. This short read is packed with research and information that is invaluable.
– Michelle Renar, L.M.T., owner, Hudson Valley Body Works
An extraordinary story by an extraordinary woman.
Lori's book cuts through the esoteric nonsense about 'bouncing back' or 'hanging in there,' and gives you a beautiful, step-by-step process not just to come back, but to live a life of wonder and explode your potential."
– Mark Januszewski, best-selling author, speaker, business trainer, Kauai
Someone Who Understands!
It's hard to believe that a book about the trials, tribulations, and ultimate victory over the life-altering event of surgical menopause could be a page-turner, but it is! Lori has brought honesty, vulnerability, grit, and humor to this guidebook for "life after" sudden, abrupt menopause and shares how to return – not to the life you knew, but to a better life. Tips, tricks, laughter and love are in abundance here. Thank you, Lori Ann!
– Nancy Ottinger, Lenexa, Kansas
So helpful!
We all face struggles and although Lori's struggle was based around a medical situation, I found her methods to cope were universal in application. I have read her book several times and especially liked chapter 6!
Lori writes with honesty and transparency about her own personal experience. Easy and quick read. Very informative and helpful. Lots of great tips and resources. Great book! Highly recommend it!

– Amy Van Holla Lowell, Michigan
A Gift to all Women.
"Come Back Strong is a gift to all women. It gives voice to so many who've been suffering silently for far too long. Lori's journey reveals practical yet powerful techniques that will help you overcome regardless of your personal struggle. Her strength and compassion are an inspiration to us all."
– Theresa Lyn Widmann, owner, Anahata Yoga and Healing Arts
Something for everyone, including men.
Lori has captured the emotional and gritty resolve of someone dealing with and successfully tackling a challenging period of change and trauma that so many women seem to face quietly. Bringing the language to others that we all seem to wish we could voice is such a valuable gift that Lori presents. Her words are humble, yet she confidently speaks of how to sit up and take control of her life, the way we all should consider doing.
What I like most about this book, is the true nature of the content will help all people when we face these changes in our lives. The timeline is different, yet the emotions are there for all of us, including men. So the book does not leave anyone out of the mix!
– Hollise Tirendi
Don't waste 16 years figuring things out for yourself.
I had a "complete hysterectomy" 16 years ago. I thought I knew what I had signed up for and I was ready.
But, as I read Lori's book, it brought back memories of how I felt afterwards both physically and mentally. I thought that the way I felt was just what I had to go through and I had no choice in how I reacted to the way I felt.
I now wish I had had this book back then. Lori walks you through how to overcome many of the problems you will face if you are contemplating surgical menopause or if you have started down the natural menopause path. Her "guide" will help you each step of the way.
I highly recommend this book.
– Debbie Daniels, Haskell, OK
A Book That Tells the Truth.
We finally have a book that tells the truth: surgery is difficult and the changes to your body can be intense. Lori's story is filled with helpful tips as she teaches us what doctors forget to mention: the road back to health may be long, but you can "Come Back Strong." I appreciate the insights, medical advice and research in this book.
– Holly Winter, Author
Educational, inspirational, and motivational.
Educational, inspirational, and motivational. A well-written journey through dramatic life-changing effects of sudden menopause that leaves you with a positive outlook to handle life struggles.
– Mark W. DeCesare, D.C.
Warm and Welcoming.
This book sets a tone of support and encouragement sprinkled with dashes of humor to place the reader at ease. It helps to let a woman know that she is not alone as well as helping her friends and family know what she is going through. I know many will benefit from this read and I look forward to more publications from Lori Ann King.
– Deborah Tuttle
Exactly what I was looking for.
A straight forward book from a woman who's been there. Easy to read without a ton of medical jargon. Lori's book is packed with great tips and she explains things I can understand. My hubby even wants to read the book too so he can understand more from a woman's perspective of what I am going through.
It is worth the read!!!
– Amazon Reviewer