I'm not a mom.
The Beauty of Mothering
The church was packed that Sunday morning. The sanctuary doors opened and the congregation began to make its way out.
Why is this line moving so slow? I have to get OUT of here! I knew I should have stayed home today. I knew today would be a celebration of mom's and mom's-to-be, and recognition for our own mothers.
An honor for some.
A horror for others.
It was finally my turn to exit. The young couple in front of me, holding their beautiful baby, moves forward, and I brace myself for what I know is coming:
"Happy Mothers Day!" says the teenage boy at the door, with a smile, holding out a carnation to me.
"No. I'm not a mom," I reply.
"Oh. Well. Have one anyway. We're giving them to all the ladies today" says the boy who is still holding the flower out to me.
I can feel the crowd behind me, and it feels as if every eye is on me. I slowly, reach out my hand and take the flower. Softly whispering "thank you."
I walk away, my heart aching.
I enter the lobby and stand in the corner, fearing that people will know. I can almost hear the whispers of "she's not a mom" and "why does she have a flower?" I can feel their judgment, their shame, and their pity.
I don't deserve this flower.

I didn't earn this flower.

I am not a mom.
I stand alone, afraid of those who know I'm not a mom and, equally afraid of those who don't know. The ones who don't know that will ask innocent questions such as
"How old is your child?"
"Girl or Boy?
"What is your child' name?"
And me, having to smile, again and again, repeating, "I'm not a mom."
I'm Not a Mom
I'm not a mom because a long time ago, feeling alone and scared, I chose to have an abortion. I don't deserve to be a mom.
I'm not a mom because after three miscarriages, my heart could not bear to be broken again. I've lost hope.
I'm not a mom because chemotherapy left me sterile. I am broken.
I'm not a mom because pain and disease resulted in a hysterectomy. I feel empty.
I'm not a mom because my husband had a vasectomy. I'm disappointed.
I'm not a mom because I was sexually abused. I don't feel worthy.
I'm not a mom because I was raped. I no longer trust.
I'm not a mom because I am divorced. I am alone and lonely.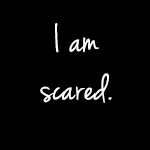 I'm not a mom because where I live, babies are killed for simply being born a girl. I am scared.
I'm not a mom because I got pregnant at 15 and my parents gave my child away. It was not my choice.
I'm no longer a mom because my child was taken from me too soon, shot to death in a gang fight. My heart still breaks.
I'm no longer a mom because my son had an accident, resulting in brain death. It was me, who had to chose to take him off life support. No parent should have to make that decision.
I'm no longer a mom because of the disease that ravished my daughters' body, and took her from me. I am angry.
I'm not a mom, because after carrying my baby for eight months, it was discovered he had no heartbeat. I still had to bare, and then bury my child. I am devastated.
I'm not a mom because I'm a woman born in a man's body. No one understands.
I'm not a mom because I know if I have a child with this abusive man, I could not stay. I give my power away.
I'm not a mom because I simply never decided to be, which in itself was a choice. I ran out of time.
I'm not a mom because I simply chose not to be. I feel judged.
I'm not a mom because I chose to build my career first and nobody told me I could do both. I lost my chance.
I'm not a mom because I was a foster child, and I don't want to bring a child into a cold dark world. There are enough kids out there who need love and don't have it. I'm discouraged.
I'm not a mom because my own mother was emotionally unavailable, depressed and an alcoholic. I'm afraid I will carry on that legacy.
I'm not a mom because my own mom left/did not want me/gave me away/died. I feel abandoned.
I'm not a mom because my own mom abused me with her words, her looks, and her fists. I feel rejected and hurt.
I'm not a mom because my dad was never around. What if my husband does the same? I don't want to be a single mom.
I'm not a mom because I don't think I'd be good at it. I'm scared.
I'm not a mom because after ten years of trying, and deciding to adopt, and finding the perfect baby, and falling in love with the idea of adopting, the birth parents decided to keep their child.
My heart is breaking. Again.

And again.

And again.
Who am I?
I am your sister. Your cousin. Your neighbor. Your best friend. Your co-worker. I'm the girl that serves you your Latte every day. I'm the woman you sit next to at church. I am your best friends sister. I'm your Aunt. I'm the news anchor on television. I'm your doctor. I'm the girl at the gym.
And maybe, I am you.
What I know:
In this modern day, Mothers Day can become a commercialized holiday, however it was originally created in honor of a bereaved mother.
This weekend, as we celebrate moms, let us also remember the motherless, the bereaved, the lonely, the scared, the heart broken, the single parent, the new mom, and especially the mom who looks like she has the perfect life & has it all together. Remember the woman who wants to adopt. The woman who is trying desperately to get pregnant. Remember those who lost a child or lost their mom, or never knew their mom.
Let us be sensitive, curious and caring toward those who are not or no longer a mom.
Let's be sensitive with our conversations when we don't know the whole story. Let's not push others to have a child without first showing we care or getting to know their history, fears, and dreams.
Let us embrace the concept of mothering as all-inclusive and especially reach out to those who may be feeling isolated, unworthy, pain, and sadness.
And, let us realize that some who are not a mom do not feel any less fulfilled. They feel whole, complete. They have a wonderful life and they love with their whole heart. They are not a mom and they are ok with that! Let us not judge, simply because they don't have children and we are not sure how to relate.
Let us remember that
If it takes a village to raise a child then there are many ways we can support and "mother" all children.
We're all scared at some point in our lives.
We don't have to bare a child to love a child.
We can mother others.
We can love our niece and nephews.
We can appreciate our husbands' children and grandchildren.
We can sponsor a child.
We can become a big sister.
We can mentor a young adult.
And if YOU are the one feeling the loss this mothers day, know that you are not alone.
Reach out to family and friends.
Surround yourself with love and people.
Spend a day of self-love where you nurture and care for yourself.
Offer your support to a young mom or single dad.
Volunteer at an orphanage.
Donate your time, gently used goods or money to a women's shelter.
Find out if there is a local chapter of TEEN MOPS (Mothers of Preschoolers) and get involved.
And if you know someone who is struggling in an abusive situation, reach out. Show you care. Let them know they are not alone. Help them get help.
And we know that God causes everything to work together for the good of those who love God and are called according to his purpose for them. (Romans 8:28)
Whatever your situation, know that you may have suffered loss, but what was meant to leave you barren, empty, motherless, and childless can be used for good. You can be an Aunt, Stepmom, spiritual mom, sponsor a child, lead a team, mentor, share your wisdom, become a big sister and join in the larger task of mothering others.
You are not alone.
You are worthy.
You are loved.
The beauty of mothering
As I stand there with my flower, fake smile pasted on my face, a woman comes up to me and says hi.
"I'm not a mom!" I practically shout at her, before she can ask.
"Precious Child. We all have a mom, are a mom, or need a mom. That's the beauty of mothering."
And then she proceeds to pull me into her warm embrace. My body begins to shake. The tears begin to fall. And she just holds me tighter, loving me. Nourishing me, protecting me. Teaching me. Comforting me. Guiding me. Nurturing me. Supporting me. Embracing me. Cherishing me, reassuring me.
Mothering me.
And the healing begins.