We only have so many hours in a day and so much to do, which can mean something important gets dropped.
We schedule date nights, family time, and workouts. Then we try to work in socializing with friends, self-time, God time, and of course, work or producing time. All of a sudden, life is very full, or even over full.
This is one area where multi-tasking can come in handy. Weaving relationships into an active lifestyle allows you to nurture two priorities in one time slot.
Benefits of healthy relationships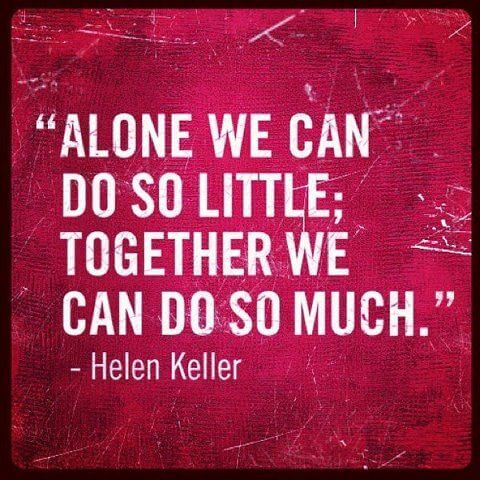 Relationships are an important part of overall wellness. There are plenty of studies about the advantages to strong healthy relationships. Even the Bible states, "two are better than one…" And, in my industry, which is built around teams, there is a standard saying that, "if your doing it alone, you are doing it wrong."
Here are just a few of the benefits of healthy relationships:
Living longer
Being able to better deal with stress
Improved physical health
Feeling richer
Lower rates of depression
Better immunity
Improved blood pressure
Benefits of an active lifestyle
Regular physical activity is one of the most important things you can do for your health. It can help:
Control your weight
Reduce your risk of cardiovascular disease
Reduce your risk for type 2 diabetes and metabolic syndrome
Reduce your risk of some cancers
Strengthen your bones and muscles
Improve your mental health and mood
Improve your ability to do daily activities and prevent falls, if you're an older adult
Increase your chances of living longer
Traditional ways we build relationships
Traditionally, many relationships are built around food and drinking. Consider family gatherings and reunions. They often center on foods or holiday meals. Socializing at work typically means celebrating birthdays – with cake – or year-end parties or retirements or holiday events, and all are formed around eating. When we get together for a girls or guys night out, many go to a bar or coffee shop or schedule lunch. Date night involves dinner or a picnic. And while prayer and meditation doesn't necessary mean food, it often means being sedentary.
How to use fitness as a way to build relationships
By combining relationship building with activities, your overall health and wellness will improve. You will be partnering and collaborating with the important people in your life, to build more activity and fitness in, while improving time management and making a busy life easier to manage.
Spiritual
Building a relationship with God doesn't have to be done sitting or even indoors. I am reminded of a friend Sherry who began every day with a walk, up the mountain in her back yard, to commune with God. Other activities that will nurture your spiritual relationship include walking, yoga, or kayaking/canoeing across a serene lake as the sun rises.
Self
With life's demands, it is easy to forget about the important relationship with your self. The Bible teaches us to love our neighbor as our self. Considering your self every day includes self-care, self-respect, and self-love. Your time with your self in activity could include walking, running, hiking, horseback riding, or biking. In the winter it might be snowshoeing or skiing.
Romantic
Many of you know I'm a cyclist, and it was my husband who led me to my love of the bike. Our date nights are often date rides! And we make room for them 2-3 times a week or more. Some are fast, some involve hills, and some are long destination rides to see something new. For you and your love, experiment with activities you can teach each other or learn something new together. Some ideas are biking, golf, kayaking, mini golf, hiking, or dancing.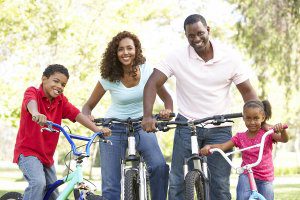 Family
Encourage the members of your family to move more. Make being active together FUN! Family walks, bike rides, ride or run for charity, paddleboat, canoe, kayak, paddle board, relay races or team triathlons. As a child, my family enjoyed bike rides and canoe rides. And I fondly recall a family I new that did a team triathlon together.
Friendships
My friend Jenna leads a fun and vibrant life. Three days a week, you'll find her hiking in Woodstock, up Overlook Mountain with as many as 5 or 6 of her girlfriends. My friend LaShelle in California rises at 4:30 a.m. twice a week to meet 7 of her girlfriends for a run before it gets hot. For my girlfriend Susan and I, and sometimes Daniella, we meet in the gym 3 times a week. If you have enough friends you could even join a soccer or softball league. And for a special treat, you could try Trapezing!
Colleagues/Co-Workers
While some of us work on our own, many have a team of colleagues or co-workers. Work softball leagues are popular, as are charity events that involve walking, biking or golf. For those more adventurous, you could experience a team building event such as a low or high ropes course.
I hope this has given you new ways to think about building and celebrating the important relationships in your life.