Peak or valley? Setback or comeback? Whichever you are going through, you are not alone. We all experience these highs and lows in life.
This post was an original essay and personal story I wrote in 2018, which led to my recognition as an IsaBody Finalist in 2019.
Since then, my husband Jim and I have experienced plenty of setbacks…Jim's foot surgery, the pandemic, a broken transmission, job loss, moving cross country, prostate cancer, more job changes and disappointments, and most recently, open heart surgery and perhaps our biggest setback: a double bypass after a health diagnosis of a 95% blocked artery.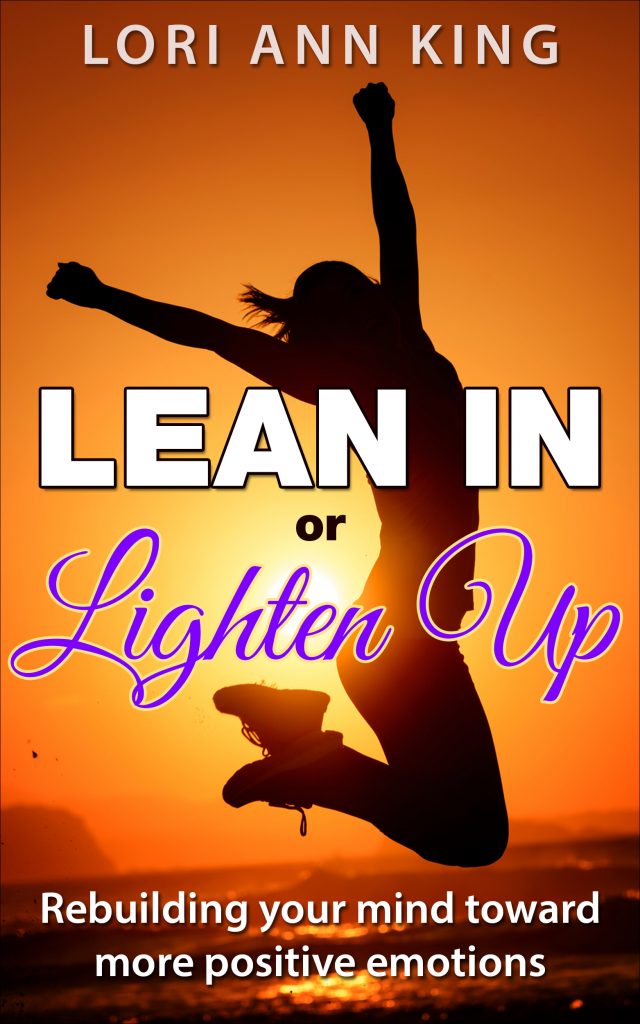 With each setback, it's easy to wallow. To give up on positive thinking and lean into fear, anxiety, depression, and darkness. It's common to lean into the sadness and chaos of our situation when we really need to lighten up, take action, and go to work to rebuild our minds toward positive emotions. Try to focus on the comeback instead of the setback.
A Comeback Involves…
When setbacks hit, we do our best to help each other focus on positivity, gratitude, personal growth, and the comeback. We surround ourselves with people who offer us hope, prayers, and encouragement. We listen to those who tell (and show) us we are loved and remind us that in our darkest hour, we can still be grateful on our journey. We can still inspire others to turn their setbacks into comebacks.
Wherever you are today, the first step is to embrace fresh hope. Every day you can make a fresh start. Trust that there is a divine plan for your life and that you are capable of love, light, kindness, and greatness. You can create your own comeback story. You can comeback and #ComeBackStrong.
I hope you enjoy this original post below. Think about any opportunity for growth in your life and where you might make a spectacular comeback from a painful setback. Perhaps you are experiencing a health challenge or business setback. Maybe it's relational. Whatever you are facing, be sure to observe the attitudes of people in your life. Are they beacons of hope or negative nellies? Your future success will be easier if you surround yourself with positive people who lift you up, have a comeback mentality, and will support you in your journey.
Many People Think the Path to Success is a Straight Line. The Reality is it's Filled with Peaks and Valleys.
In 2014, I signed up for the 16-week Isabody Challenge. I got super focused. I was all in! I counted down the weeks and days on my calendar. I asked my trainer – Jim King – for help. I felt amazing. I was in the best shape of my life. I was confident I was going to be a Finalist! Peak.
I waited. And waited. Then watched, as one by one, all five finalists were announced. I was devastated. Valley.
Then, the call came in: I was an Honorable Mention. Peak.
During my next challenge, an unexpected surgery sent me into sudden surgical menopause. This felt like a major setback.
The Setback of Surgical Menopause
Most people associate menopause with hot flashes. No big deal. My experience was different. For the next 18 months, my body, mind, and emotions tanked.
I couldn't sleep. I couldn't focus. I had no drive, passion or purpose. Despite doing everything I had done in the past, I gained weight. I went to doctors looking for answers. They told me to adjust my perspective; this was all part of aging.
I lost hope. Valley.
I felt old beyond my years and before my time. I lost my sense of vitality and well-being. Valley.
Rock bottom came during a fight with my husband. At my lowest point where I was feeling my worst, I lashed out, accusing Jim of not being there for me. HE had disappeared.
To which he replied, "What? Are you kidding me? Lori, YOU disappeared!" Valley.
I was scared. Scared of losing the best thing in my life; the thing I'm most proud of. My love. My marriage. My partnership with the most amazing man. Valley.
In the valley, we grow, change, and commit. We find our grit.
A few weeks later, our friend Randie Peters was announced as a 2017 Finalist. Game on! Our first step was to recommit to the Challenge and to make a powerful turnaround. During that 16 weeks, Jim became a Finalist (and then Runner-Up).
Jim's body responded quicker than mine. Now he was on the mountain peak, and I was still climbing.
But you know what? The best view comes after the hardest climb. I am blessed to be surrounded by finalists, the Isabody Corporate team, and Facebook group members who are climbing their mountains and facing their valleys. They all have experienced their own setback and have made a comeback. Each of them has cheered me on. "Don't give up. Keep going. You can do this."
And, I believe them! #BrickByBrick with #NoMoreExcuses I believe them when they say #YesYouCan.
The community of support is the mountain peak. Humans long for love and connection. We have that with IsaBody. This community inspired me to find my confidence, smile, and six-pack abs! The community is filled with real people who embrace positive thinking and a comeback mentality.
I am grateful for our products to help with brain fog, better sleep, and weight wellness. I've had success with performance. I'm now experiencing vitality and well-being. It was an amazing health comeback.
The average woman goes through menopause at 51. For me, it hit at age 43. Doctors were unsympathetic about my weight gain. In 2018, menopause is still a taboo subject. We're told it's just part of aging; accept it.
Is weight loss harder as we age? Absolutely. While doctors tell us to accept the side effects, Isagenix comes alongside us to say: you can change this if you want to.
Regardless of where we are, the peak or the valley, we can continue to rise. We can continue to climb each and every mountain before us. Regardless of where we are, we can #ComeBackStrong.
Through any challenge, I always try to find the positive. After my journey through surgical menopause and while Jim enjoyed being an IsaBody Finalist, I turned my pain into purpose with my first book, Come Back Strong, Balanced Wellness After Surgical Menopause.
Update:
This essay was written as part of my 13th IsaBody Challenge. Combined with my before and after photos, I was recognized and honored to be selected as one of fifteen 2019 IsaBody Finalists. PEAK
What comes NEXT?
We continue to share our stories and inspire thousands to have their own physical and financial transformations.  There are still peaks and valleys. There always will be. We may have more health comebacks. That's just LIFE. But so much is perspective and how we choose to look at things. Some days it's baby steps and other days, we take giant leaps.
The friendships and support I've gained along this journey are priceless. During the valleys, they are still cheering me on. And on the peaks, they are celebrating with me!
And you know what? We are holding a place for you. Whether you are seeking physical or financial freedom, we have solutions. We will rally behind you and cheer you on to your victories. We are only a text, email, or phone call away.
I believe in YOU.
Do You Have a Comeback Story?
Let me know.
I'd love to hear about your spectacular comeback! Comment below.
Ten things that help me turn a setback into a comeback
Gratitude.
Look around your life for something positive. A roof over your head, clothes on your back, food on the table, a job, a vehicle.
Self-care.
Life may feel overwhelming and like you don't have a moment to yourself. Try to find one. Go for a bike ride. Practice yoga. Read. Write. Take a walk. Cuddle a furry friend.
Move your body.
This may overlap with self-care. Walk. Stretch. Buy a used stationary bike or ask around. You may find one for free or have a friend who could loan you one.
Fuel your body.
It's easy to lean in to comfort foods, and we've certainly done it in my house. But when I try to eat better, I do indeed feel better.
Sleep.
If your setback is physical, sleep is healing. It's when your body does miraculous work and can also do wonders on emotional setbacks and healing as well.
Reach out.
I'm the queen of isolation when I'm hurting. Fortunately, a few good friends chase me into my cave and draw me out. I also try to reach out myself. To check-in and find out what's going on in someone else's life and get my mind off my situation.
Write.
Journaling or writing is highly therapeutic to me. Write down all the negative aspects of your life or the challenge you face and then symbolically release them by burning the paper. Or write a letter to God or the Universe or your future self expressing your dreams and goals.
Get outside.
Find a park, a mountain, a river, or a lake. Watch a sunrise or sunset. Relax into the wonder of nature.
Laugh.
Find a funny movie or comedian on YouTube. Watch reruns of Jimmy Fallon, I Love Lucy, The Three Stooges, or whatever tickles your funny bone.
Guard what comes in.
TV shows filled with violence or zombies, social media, news, radio, or even certain people in your life may fill you with negativity and angst. Inventory what you're watching, listening and exposing your heart to And choose something more uplifting.
The sun still shines. Regardless of how dark the night is, the sun does rise every day, faitfully. 
Even if you can't see it. 
With love, gratitude and kindness,
Lori
#PeaksAndValleys
#ComeBackStrong
Comeback Quotes
"It's not all over, till you have the courage to comeback." ~ Invajy
The greatest glory in living lies not in never falling, but in rising every time we fall."~ Nelson Mandela
"Persistence can change failure into extraordinary achievement."~ Marv Levy
"Failure will never overtake me if my determination to succeed is strong enough." ~ Og Mandino
"Your hardest times often lead to the greatest moments of your life. Keep going.' ~ Roy T. Bennett
"Nothing is cooler and more attractive than a big comeback, and that'll be me." ~Steven Adler
"I'm always making a comeback, but nobody ever tells me where I've been." ~ Billie Holiday
"Obstacles don't have to stop you. If you run into a wall, don't turn around and give up." ~ Michael Jordan
"I don't know if God is a sports fan or not, but I do know this: He loves a good comeback." ~ Lane Kiffin
---
Additional reading:
Articles from my blog:
In other News