It is hard to believe the last summer holiday is THIS weekend! As the kids go back to school, it may be time for you to turn the focus on self-care. Here are some Labor Day Health Tips for your holiday weekend!
Hydrate!
"I'm hungry!" I've been guilty of saying this myself, even when I know I have fed my body well. The next time you find yourself saying this, stop and check-in. Perhaps you are thirsty. Or bored. Or stressed. Whatever the case, take a breath, drink water, and see if the feeling doesn't pass.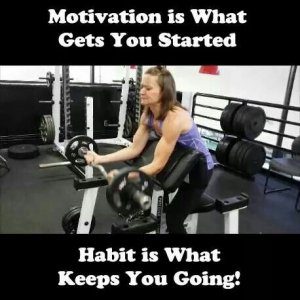 Exercise
Don't let a holiday weekend be an excuse for skipping your workout. Stick to your regular fitness plan AND add some extra activity. Plan to get your workout in first thing in the morning. Sometimes as the day goes by and things "pop" up, our evening workout gets cut to fit in other activities.  A.M. fasted cardio is a great way to keep your weight in check or even lose a few pounds.
Buddy System
Grab a friend for an extra walk or bike ride. Or share your health and fitness goals with them. They may have similar desires and together, you can hold each other accountable, celebrating each victory.
Eat on time.
Plan to eat a meal or snack every 2-3 hours, including protein in every meal. This will keep your metabolism firing.
Healthy Barbecue
If you are hosting a barbecue or other event this weekend, ask people to bring their favorite healthy dish to share. If you are a guest, offer to bring a healthy salad or side dish. Choose water in lieu of soda or alcoholic beverages.
Decide ahead of Time.
Planning your meals or what and how much you will allow yourself this weekend is key to eating sensibly and not overindulging. When we Decide Ahead of Time, we avoid making decisions in the moment that might be based on emotions or social pressures.
Break down your healthy lifestyle goals.
Sometimes our health goals are large and a bit overwhelming. Break them down into easier chunks. Instead of releasing 30 pounds in the remainder of 2015, focus on releasing 2 pounds per week.
Think ahead to the winter holidays.
Just like Summer Bodies are Made in the Spring, winter holiday bodies are made in the fall. Re-read this blog from earlier this year for tips such as these:
Start with the end in mind
Start now
Your before photo is what gets you to your after
Consider this a journey toward a healthy lifestyle, not a diet
Phone a friend. Or two.
Hire a coach
Healthy Holidays – Healthy for Life
Regardless of the holiday, we can all learn to be healthy for life. Consider this Labor Day the start of your healthy for life journey!
Back to School Cleanse
Finally, September is a great time for a nutritional cleanse that will set you up for success during the holiday season. Imagine yourself 60 days from now. Imagine yourself at your ideal weight. All your best clothes fit you well. You have less cravings. You have more energy. You sleep better. And, you have a plan to maintain your healthy lifestyle success through the winter holiday season!
Contact Lori Ann King today to get started!
---
If you found this article helpful and you'd like to say thanks, click here to buy Lori King a coffee.


---
Additional Reading:
From my blog:
From my bookstore:

With love, gratitude, and kindness,
Lori