The Hawaiians have a beautiful spiritual practice of Ho'oponopono and forgiveness.
I had a private conversation and a public Facebook Live with my friend Maia. She had read my first book, Come Back Strong, and told me she wanted me to be angrier.
One of the things I love about Maia is that she is very in tune with her anger, and uses it to express her heart and soul's cry fully. She also loves a good F-bomb.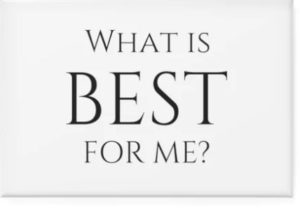 I thought about this and realized that there were plenty of times on this journey and in my life when I have been angry at life circumstances. In the early stages of my first book, my friend Susan called me out on it. She could feel my anger in the pages as she read one of the beta versions. And she let me know it didn't work. She also quickly reminded me that as long as I was angry, I couldn't experience personal healing, and I would fall short in my quest to help others.
Personally, I would rather live with peace than anger and, in doing so, release negative energies and restore positive life energy. I remind myself of this regularly during difficult times. That's why I love this Hawaiian tradition of Ho'oponopono and forgiveness.
Personal Healing
My writing has always been part of my personal healing process through trauma, challenges, and life's difficulties and setbacks. Whether journalling to myself, praying to God or writing a book to the world, it is an invaluable tool to process my emotions, choose forgiveness, and inspire others to live a life of true health, love, laughter, and freedom on a regular basis.
Mantra of Forgiveness
This week I was reading Unleash Your Inner Money Babe: Uplevel Your Money Mindset and Manifest $1,000 In 21 Days (amazon affiliate link) by Kathrin Zenkin, and I learned about the Hawaiian practice of ho'oponopono and forgiveness. I have done similar exercises where I spoke or wrote about my anger or lack of forgiveness toward someone or something. I would then follow it by saying a simple phrase or affirmation like "I forgive you. I forgive me. I release you. I send you light and love."
Daily Practice
Forgiveness practices are something we choose, multiple times and sometimes daily. It is something we do for self-care, self-love and ultimately for survival. It can help eliminate negative feelings and unwanted energies and is worth incorporating into daily life. It often has nothing to do with another person or situation. It is about releasing ourselves to allow energy and love to flow into and through our lives. It is how we heal, how we grow and expand, how we prosper and how we ignite the process of healing.
This aligns with much of what I've learned and even written about in my book: to heal, love, forgive and improve and live a life of passion and purpose, we must go within. It's counter-intuitive when so many of us look externally for solutions.
Hawaiian Practice of Ho'oponopono
Check out the Secret Hawaiian System for Wealth, Health, Peace, and More and the four-stage ho'oponopono process as suggested by Dr. Haleaka Hew Len. Ph.D. in his interview with Joe Vitale. I encourage you to try this Hawaiian Prayer out with anyone or anything in your life that needs healing and forgiveness.
Think about an area where you have bad feelings, are angry, have unforgiveness, or need healing. Truly feel it. Once you identify it, say the following out loud with feeling:
I love you.
Send love to the situation. Love heals.
I'm sorry.
Acknowledge the situation and note how long you've held on to it.
Forgive me.
For your role, or for not forgiving sooner.
Thank you.
For all that it/they taught you.
I always feel lighter, clearer and calmer after doing this. It is a beautiful exercise that restores personal power (and may help me avoid bad behavior and stinkin' thinkin') and restores my positive outlook through life circumstances.
This beautiful Ho'oponopono prayer can be included in your regular spiritual practice and everyday life.
Let me know how it goes with you! I'd love to hear about your experience with Ho'oponopono and forgiveness,
If you found this article helpful and you'd like to say thanks, click here to buy Lori King a coffee.


Additional Resources:
From my blog:
From my bookstore:
Far more than a sports memoir, Raging Love is a gripping tale of perseverance and purpose and a reminder that finding one's path is, above all, an evolution from psychological discipline and mental toughness to forgiveness, spiritual peace, self-knowledge, and self-love. Raging Love is a must-read source of inspiration for everyone. Even non-sports fans will cheer for King as he wrestles his rage, learns to forgive, and turns his focus to the love and service of others.
When you buy direct from my publisher, you get a discount and I receive a higher royalty. 🙂
With love, gratitude, and kindness,
Lori