The 4th of July marks the kick-off of summer and an assortment of fun activities- camping, boating, beaching, water slides, fireworks and, EATING! And despite all this fun, if you are committed to living a healthy lifestyle, social eating can prove to be a challenge, as can a healthy 4th of July Cookout.
When it comes to a balanced wellness lifestyle, I look at nutrition as one of the critical spokes in my wheels to wellbeing. I often remind myself that nutrition is part of self-care, and self-care is self-aware
Backyard barbecues don't always include healthy recipes, however, with a little planning, you can enjoy some healthy summer recipes with simple ingredients that won't derail your health and wellness goals.
Here are ten suggestions to help you maneuver holiday barbecues and have a successful and healthy cookout.
Host the Barbecue
Hosting the party gives you more control over the menu and what food ends up on the picnic table.
Instead of boring burgers – anyone can do that…how about kabobs?
(Don't get me wrong, I do have an appreciation of burgers and the many ways you can serve them for a party… I'll write about that in a different post. Or, maybe it will end up as one of my next books. Something along the lines of "hosting an all-inclusive social gathering, one that has gluten-free, paleo, keto, vegan and traditional options without going crazy with too many options and spending all day in the kitchen.")
A great way to offer an assortment of protein, veggies, and natural ingredients is with kabobs!
This is suitable for paleo, vegetarian, vegan, gluten-free, and just about anybody. It's even kid-friendly. Include leaner proteins like chicken breasts or boneless chicken thighs and a rainbow of colors with your vegetables: bell peppers, zucchini or summer squash, mushrooms, onions, cherry tomatoes, and more. Kabobs provide an assortment of healthy ingredients for family and friends.
Be sure to put each item on a different kabob stick to avoid cross-contamination (for those with food allergies and sensitivities) or try these clever grill baskets.
Simple Salads
Most 4th of July cookouts include a traditional potato salad, three-bean salad, or pasta salad. But green salads can quickly become colorful salads, and flavorful salads at that.
For color, consider adding strawberry or other fresh berries to a berry spinach salad. Perhaps your guests would love an avocado corn salad or tomato salad with basil and mozzarella.
To add a burst of flavor to any salad consider herbs:
fresh cilantro
fresh dill
fresh basil
A beautiful summer salad will delight your guests, especially if you have a variety of dressings. For those not worried about the fat content then olive oil and white wine vinegar with a bit of sweetener is pretty simple. Or how about a blueberry ginger vinaigrette? (Ginger is great for digestion)
My favorite homemade dressing of choice is a 3-2-1 water-vinegar-mustard + sweetener recipe:
3 TBSP water
2 TBSP vinegar (any kind)
1 TBSP mustard (your choice of what style)
Sweetener – we use stevia or monk fruit. Honey or sugar would work as well.
Bring a Dish to Share
If you are hosting the cookout, ask everyone to bring their favorite dish according to their lifestyle. Ask them to bring the recipe card so your guests know what ingredients are in it. This works great for special diets and allergens.
If it isn't your party and you don't have control over the menu, you can still bring the perfect side dish that aligns with your health goals and eating style. Perhaps a green organic salad loaded with vegetables or a quinoa salad loaded with protein (that's meatless and gluten-free!)
Live in Your Curiosity
Asking what's in a dish can actually be done in an easy and polite way. It can be as simple as saying "Wow, that is so colorful and looks delicious! What's in it?" or "How did you make that?" Be sure to check your tone so that it comes across as curious, not defensive. If you are gluten-free or vegan or have an allergy, let them know that you just want to be sure it's ok for you to eat and won't make you sick. If they can't remember or are not sure, just decline politely.
Here are a few key phrases and questions to keep in mind on your quest for a healthier lifestyle. Visit my store to browse my $5 magnets that look great on a refrigerator to remind you.
I Don't Eat That!
Is This Decision Helping or Hurting the Future Me?
What is BEST for Me?
Eating Crappy Food Button
Food is Fuel Button
I Eat According to My Goals
What Would The Person I Intend To Become
BYOF (Bring Your Own Food)
I have a friend who is diabetic, celiac, and has several auto-immune diseases. To manage her health and nutrition, she often will bring her own meat and/or veggies or meal. She has a conversation with the host ahead of time, to prepare them and let them know she has specific dietary restrictions.
If you are gluten-free or a vegetarian and you know that there will be a grill at the event, ask if you can bring your own food (and foil to avoid cross-contamination).
Eat Beforehand
Did you ever arrive at a party hungry, and have to wait hours before you ate? Then overindulge because you got too hangry? (Hungry + angry).
I sometimes drink a protein shake before a social event. This is a great strategy as it provides all the nutrients my body requires, it prevents me from being stuck with no food to eat or eating the wrong food. It also prevents me from over-indulging, as I'm already satisfied. And, this way I can focus more on the event and relax with people.
Delicious Dessert
Desserts certainly can be decadent and yummy. If one of your health goals is weight loss, decide ahead of time that you are going to limit the size of the dessert or pass on it altogether.
If you are the host or have been asked to bring a dessert, remember that fresh berries are a healthier dessert option.
A festive dessert filled with patriotic colors is fruit kabobs. Beat the summer heat with fun, fresh fruit, and red, white, and blue fruit
skewers
. Berry desserts are the best!
Red: fresh strawberries or raspberries
White: banana bites or pineapple, which has the added benefit of easing digestion.
Blue: fresh blueberries
Simply slice the bananas and this can be ready in minutes!
If berries for dessert don't sound hearty enough, biscuits or angel food cake are a great light complement to any fruit. Healthy desserts like strawberry or blueberry shortcakes are simple and fun.
Or, you can always throw it all into a
mixing bowl
for a berry salad. Additional fruit options in the color scheme include watermelon, blackberries, plums, red apples, cherries, cranberries, red grapes, and pomegranates.
Tip: Keep fruit (including avocados) from browning by tossing them in an acidic substance such as lemon or lime juice.
What to do with Leftovers?
Splurging or enjoying one holiday meal isn't what derails you from your health goals. Sometimes it is the leftovers that you continue to eat for days after. Be sure to have take-home airtight containers stocked to send extras home with your guests! Or, if you are a guest, offer your dish to be given to one of the other guests.
Healthy Holiday Beverages
So often sugary beverages take center stage at gatherings, but there are plenty of cold beverages that will help beat the summer heat, including seltzer water or mineral water. And you can keep the color theme at the cocktail time by choosing red-white-and-blue cocktails. Here are a few more ideas: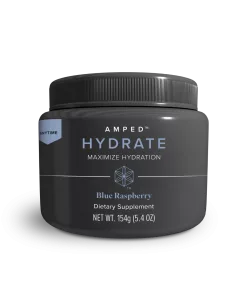 AMPED™ Hydrate (blue raspberry is my favorite)
Homemade lemonade or fruit water
Sun tea – grab a pitcher, fill it with water and tea bags, and put it out in the sun. It's brewed in a few hours! Guest can sweeten to their taste!
 Additional tips for a healthy 4th of July holiday:
Wear sunscreen, hydrate, and stay active.
Don't cancel your workouts just because it's the holiday.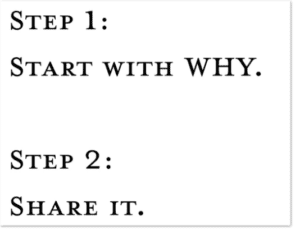 Grab a friend, throw a ball or Frisbee, go for a walk or bike ride, swim laps, set up a badminton or volleyball net, and make fitness FUN!
Start with why and share it: Prepare ahead of time. If you are trying to transform your body or your health, know your reason WHY for the change. Be sure to share it with the host as well as your loved ones. This will allow people to support you, not sabotage you.
ave a Happy Healthy 4th of July! But before you go, please share your favorite 4th recipes or red white, and blue recipes in the comments below!
---
Visit my store and get your copy today
Special discounts when you buy from me at my store.
With love, gratitude, and kindness,
Lori
This post contains affiliate links, which means I may earn a small commission if you click the link and then purchase a product or service from the third-party website.
Purchasing a product or service from a link does not increase your purchase price, but it is a great way to say 'thanks' if you enjoy my content and find my suggestions helpful.